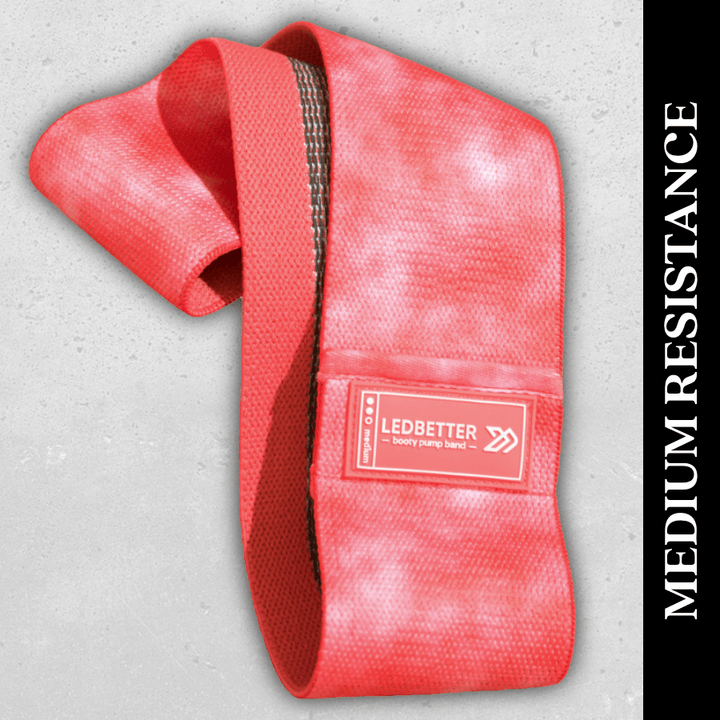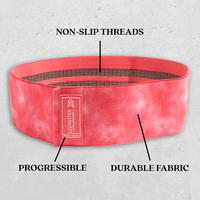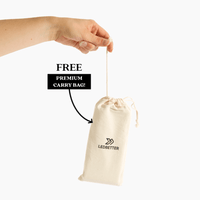 Get Your Free E-Book With It!
– 1x Medium Resistance
– Comes With Free Premium Carry Bag
– Free 50+ Page E-Book of Exercises
– Medium Resistance
– Durable Fabric
– Woven With Rubber Threads
– 15" inches (38.1 cm) length
– 3.15" inches (8 cm) wide

* Due to the nature of our individual dying process, the dye design will vary from band to band.
You can use this band to get an excellent warm-up and activate your butt before working out; improves hip mobility; increase the level of intensity by combining it with weight training; use them with physical therapy, and much more!
This band is designed with superior quality and durable fabric, woven with rubber threads inside to prevent from rolling and pinching your thighs.

They're strong and less stretchy compared to rubber and/or latex resistance bands, last longer, and comes with a revolutionary design to increase efficiency for your workouts.
Simply clean it by running under cool water, spritz with a bit of soap with hands, and then lay flat to dry. We advise not to clean often.
Each band is shipped in a high-quality linen bag, one size fits all, and is super easy to pack – you even can toss it in your purse or suitcase on your way out of town and hardly take up any space!

Upon ordering, you can expect to get it in your hands within 3-5 business days (domestic) or 7-21 business days (internationally).
Overview
Your booty is finally getting the pump it deserves.
These bands are made with non-slip rubber threads that will not roll, ride up or slip down during your training sessions to take your workouts to the next level as they engage your booty, hip muscles. These bands are versatile and can even be done for HIIT and core sessions.
Each band is designed with superior durable high-quality fabric that lasts longer and will not snap or break and does not stretch out over time.
Tone your thighs, hips, and butt.
Improves your balance and stability.
Achieve perfect exercises with ease.
Feel sexy and powerful with your workouts.
Get the results you want in less time.
An Effective Tool To Get
The Best Warm-up possible
These Booty Pump Bands are a highly effective tool to help you get the best warm-up possible before training your legs and glutes.

They can be used in many ways, but all of them are designed for one thing: to prevent potential injuries by activating hard-to-reach smaller muscle groups that surround larger muscles like those found in hips and butt.

This enables you to perform squats, hip thrusts, deadlifts, or lunges with confidence!
IT DOESN'T EVEN
Pinch, Roll, Slide, Snap, Or Tear
Booty Pump Bands are an innovative new product for those who want to focus on their workouts without worrying about uncomfortable pinching, rolling, sliding, or snapping.

Made from durable fabric with rubber threads, these bands stay in place while providing a more focused workout experience while maximizing the time spent exercising!

With double stitching reinforcement at the sewing site, nothing stops these bands from providing years of comfort for you!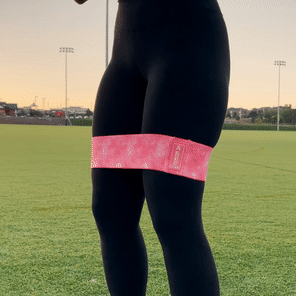 Take Them On The GO
Anytime, Anywhere
Have you ever found yourself out of excuses whenever you work out, especially when traveling for work or on vacation?

You don't need them anymore! With these Booty Pump Bands, they are compact, lightweight, and easy to travel with.

They take up less space and are easy to slip right into even the smallest purse. It allows you to keep your workout routine going no matter where life takes you!